Micki McCree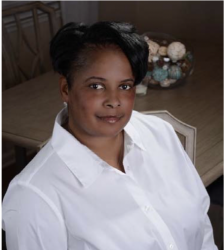 Micki McCree joined Berkeley Rotary on January 26, 2022.
She holds an MA in Business Administration/Heathcare Management. Micki is a public notary, a certified loan officer, a retired registered nurse, a retired police officer, and owner of a business that trains people on lifesaving techniques, including CPR.
A mother of two and grandmother of three, she lives in Pittsburg, CA, and has served as a Girl Scout troupe leader, volunteer support for abuse victims, and more. Her hobbies include fishing, hiking, water sports, and everything outdoors! She is interested in volunteering for Richmond RotaCare.
Micki is sponsored by Chris Ahoy.