Berkeley High Interact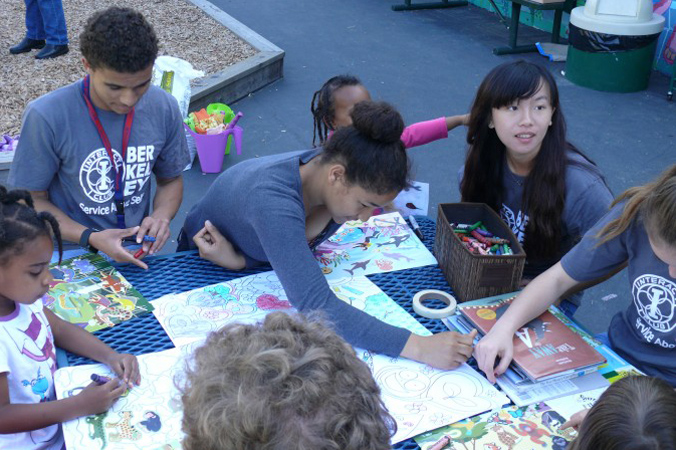 Interact clubs bring together young people ages 12-18 to develop leadership skills while discovering the power of Service Above Self. Join us and find out how serious leadership can be seriously fun.

What are the benefits?

Connect with leaders in your community and around the world to:

• Take action to make a difference in your school and community
• Discover new cultures and promote international understanding
• Become a leader in your school and community
• Have fun and make new friends from around the world

What's involved?

Interact clubs organize at least two projects every year, one that helps their school or community and one that promotes international understanding. Rotary club sponsors mentor and guide Interactors as they carry out projects and develop leadership skills.
The
Berkeley Interact Club
is co-sponsored by the Berkeley Rotary Club and YMCA of the Central Bay Area. Currently the club meets via Zoom on Wednesdays at 12:45 pm. The club is officially part of the Associated Student Body of Berkeley High School, but all students attending high schools in Berkeley or home-learning are welcome.
In 2020/21 Interact service projects include raising funds and awareness for Hop-a-long Animal Rescue and Amnesty International.
For more information and a link to Interact meetings, contact:
Kai Rapoza
(Interact President)
Tina Etcheverry
(Rotary Club Advisor)