Berkeley High Interact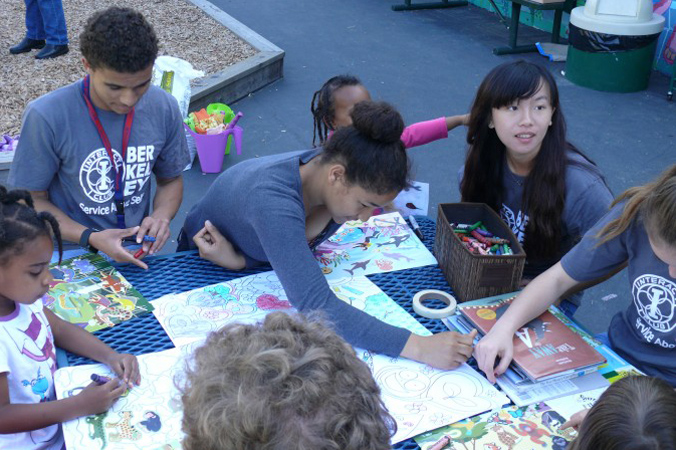 Interact is a service club for teens aged 12-18 that works with and for the community through various events, service projects, and fundraisers. Interact clubs are sponsored by their individual Rotary clubs, which provide support and guidance; nevertheless, Interact clubs are entirely self-governed through club-elected officers and self-supported by individual fundraisers.
Interact gives high school students the chance to make a positive difference while having fun. Every Interact club carries out at least two service projects a year: one that helps their school or community and one that promotes international understanding.
Through Interact, students have the opportunity to
connect with community leaders
develop leadership skills
make international connections
discover more opportunities to connect with Rotary, including projects with Rotaract (the college-level program) and Rotary members; international travel and exchange programs, summer leadership camps, and college scholarships
As one of the most significant and fastest-growing programs of Rotary service, with more than 11,000 clubs in 120 countries and geographical areas, Interact has become a worldwide phenomenon. Approximately 250,000 young people are involved in Interact.
Berkeley Interact
The Berkeley Interact Club is co-sponsored by the Berkeley Rotary Club and YMCA of the Central Bay Area. The club meets during the school year at Berkeley High School, Room C-217 on Tuesdays at 11:50 (bring your bag lunch).
Contact:
Richard Chapin, Club Advisor
(510) 542-2129
rchapin@ymca-cba.org