David Wilson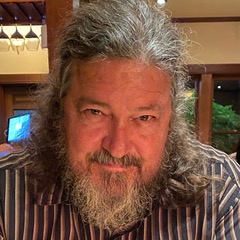 David Wilson is a 6th generation native Californian with four generations in Berkeley. A graduate of UC Berkeley with a degree in Civil Engineering, he has lived in North Berkeley for the last 25 years. David works for PG&E as Supervisor of Project Managers for the Clean Energy Transportation Department, installing electric vehicle charging stations for multi-unit residential buildings, truck fleets, school buses, public transit, and any type of moving equipment powered with electricity. Some of the Berkeley projects include the Berkeley School District and Whole Foods. Prior to his current position, David was a consulting engineer on structural projects working for architects, owners, and contractors on hundreds of residential and commercial construction projects and seismic upgrades throughout the greater Bay Area.
He also produced a large art project called the Sugar Cube at the 2006 Burning Man festival at Black Rock Desert, demonstrating a new engineered wood construction technology that David has patented. The third story of his house was constructed in 2010 using this technology. In the last few years, he has sold and built several accessory dwelling units based on varieties of the technology.
David was a member of the Benicia Lions Club for the second half of the 1990s. He was active in staging their crab feeds and hands-on service projects and hopes for more of that kind of service and fun at Berkeley Rotary.
David and his wife Cecilia have been married for more than 30 years and are neighbors in North Berkeley of their club sponsors, Marion and Jeff Hunt. David's hobbies and interests include architecture, photography, music (hi-fi), home improvement, computers, and hiking.