Adrian Vancamper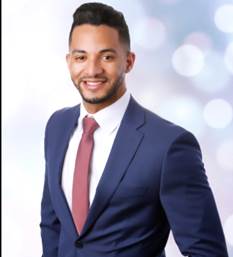 A vice-president and financial consultant for the Charles Schwab Corporation, Adrian Vancamper was born in the Dominican Republic, where he was an avid baseball player as a teenager. His parents brought him and their family to New York City (Washington Heights) when he was about 14 to attain better educational opportunities. Adrian attended Queens College, focusing on accounting. He was hired by an investment firm as a portfolio manager and then joined Schwab in 2017.
Adrian and his fiancé are new to the West Coast and Berkeley. They hope to join in service projects, meet new people, and integrate into the community, where, Adrian says, he wants to give back and help others as he was helped in his youth. He still enjoys playing baseball!
Adrian is sponsored by Tina Etcheverry.