Dylan Supencheck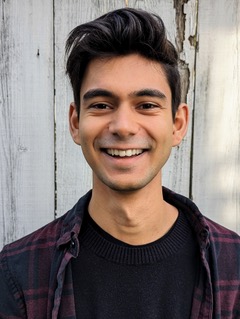 Dylan Supencheck is a recent graduate of UC Berkeley with a degree in Computer Science and a minor in Public Policy, currently working for Amazon as a Software Engineer. His Rotary journey started in San Jose where he joined his local Interact club as a sophomore in high school and served as Events Coordinator and Treasurer. In college, it was natural to seek out and join Cal Rotaract, which quickly became a home away from home during his college experience and through the pandemic. He rose in the ranks to become club Historian and then Vice-President, and also what Rotaracters call their District Deputy Governor before graduating. To keep in touch with this community, he continues to stay involved in Rotaract at a district level, serving his second year in 2022-23 as the Lieutenant District Rotaract Representative (Rotary's words for the Deputy Governor). He has in the past been active with Big West Rotaract, planning and attending their conferences, and expects to resume that association once he is fully settled into his job.

He is now joining Berkeley Rotary to further explore his passion for service, driven by a desire to explore what serving the community can look like at a Rotary level. His partner Lauren Dela Rosa (former Cal Rotaract President and District Rotary Governor) inspired and encouraged him to make the transition from Rotaract into Rotary after coming as a guest many times. He greatly enjoyed planning and participating in the service projects at Cal Rotaract, especially serving meals to the homeless at St. Mark's and in People's Park and planning, overseeing, and teaching at Rotaract's annual weekends at Cal for Interacters across the state. He volunteered to help run the big Easter Egg hunt on campus last year, and also worked with STEM-K12 issues doing field work, leading discussions, and teaching. He has worked with UC Berkeley's Labor Center on research into the needs of low-income workers and how unions could better fit those needs. His interest in social justice issues is strong.

In his spare time, Dylan enjoys exploring new places, photography, D&D (Dungeons and Dragons), and spending time as a cat dad.