Dan Montgomery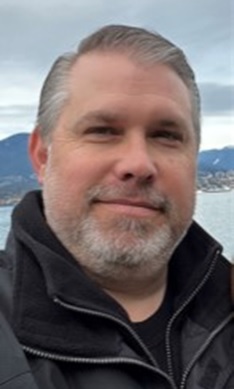 Dan Montgomery was born and raised in Vacaville, California. In 1992, when he was a junior at Will C. Wood High School, he was selected by the Vacaville Rotary Club to be a Rotary Foreign Exchange Student. Dan studied for a year in a suburb of Barcelona called Sant Cugat del Vallès, where he learned to speak Spanish fluently. He also made lifelong friends and is still in contact with
his host family.

Dan attended UC Davis and studied Spanish Literature and Political Science. He graduated with a BA in both in 1998. His fascination with the dynamic tension between civil rights and society's interest in public safety led him to seek a career as a police officer, but first he worked as a substitute teacher for two years while looking for a job in policing. His interest in teaching comes
from his mother who was an elementary school teacher.

In 2000, Dan was hired by the Berkeley Police Department where he has held many assignments with increasing responsibility from patrol officer to Provisional Captain. He is the Director of a leadership development program called Inner Perspectives for officers, which serves over 30 Bay Area agencies.

Fun fact: While at UC Davis, Dan was a member of the cheerleading team, where he met his wife Rebecca. They have two sons, Mason (18) and Dylan (16). Mason will be attending UC San Diego in the Fall.

Bienvenido, Dan!