Ingrid Gavshon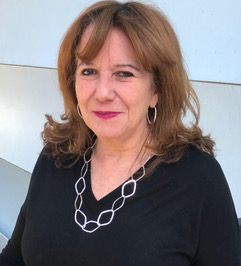 On Wednesday, March 10, 2021, Ingrid Gavshon was inducted into the Rotary Club of Berkeley, California.
She was born in Pretoria, South Africa, to parents who were both pharmacists and entrepreneurs. They belonged to Rotary and her mother was involved with the Union of Jewish Women.

In the 1970s, Ingrid left South Africa to study in London, where she lived for 15 years, and worked as a photographer and criminal law paralegal. Her dream came true when she broke into television and worked for NBC News.
Ingrid returned to South Africa when Nelson Mandela was released from prison. A Dutch television station in South Africa hired her as a stringer. In 1994, she founded Angel Films and continues to serve as the CEO. An award-winning documentary filmmaker and photographer, Ingrid focuses on social issues and human rights (HIV/Aids, orphans, violence, abortion, death row, and more). She feels fortunate to have made many films about Nelson Mandela.

Ingrid moved to the United States eight years ago and now teaches at UC Berkeley. She is a lecturer at the Haas School of Business in the area of Leadership Communications. She is also a partner at The Berkeley Leadership Institute in charge of International Projects, where she serves as an executive coach and senior training consultant. Welcome, Ingrid!

With Rotary in her background, Ingrid wants to give back to the community where she now lives and works.