Valeria Chupina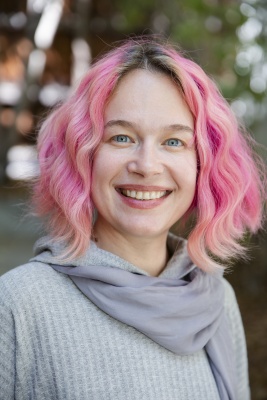 Valeria Chupina is currently a UC Berkeley graduate student studying for a Masters in Development Practice with an interest in fundraising. She grew up in Siberia and holds a BA in the History of English Literature from the Far Eastern Federal University (Vladivostok, Russia). Before coming to the U.S. she had a 13-year career as a business administrator with a law firm in Moscow, Russia, where she organized several departments, launched the law firm's subsidiary in Nicosia, Cyprus, and helped clients win two lawsuits in the UK. She then re-evaluated her interests and joined the community of "startup" entrepreneurs as an administrative consultant. She helped several startups in robotics, fintech, and biotech to incorporate and organize their administration and paperwork.

Valeria co-founded an urban air mobility startup, now based in Cupertino, where a team of enthusiastic aviation engineers was developing sustainable aviation systems for various urban areas of the world. Her professional interest lies in the mechanics that can help society develop effectively and sustainably. She cares about the influence of open innovation systems on development practice, development issues in the Middle East, and public health in connection with development and international aid programs.

Valeria is interested in our club's climate action work and providing help in fundraising. Her hobbies include hiking, biking, and roller-skating, and she is an avid reader of science fiction and fantasy.